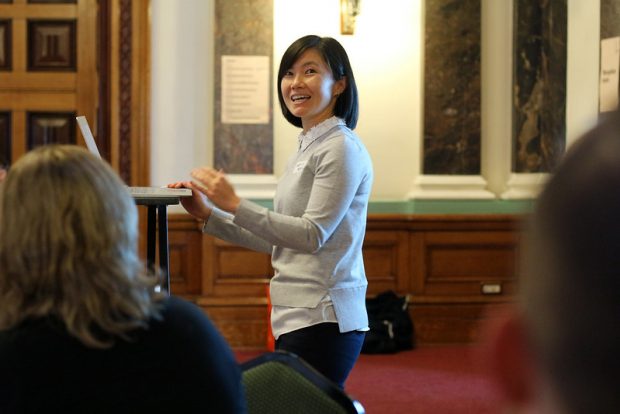 It's been a while since we've been able to talk about our work (and the work of other local government teams), so what better time to do so than just before the Christmas holidays!
Our funded projects
We announced the projects in rounds 2 and 3 of the Local Digital Fund in September and October respectively. These projects have all kicked off on different dates, with some round 2 projects wrapping up and some from round 3 just getting started.
Our collaboration managers have been working closely with the funded projects (albeit more quietly than usual), and there's been exciting developments that we hope will lead to some fantastic shared outputs at their conclusion.  If you want to read about the last couple of months, below are shared links to some of the projects' work:
Time to collaborate
Members of our team attended collaborative local government events such as LocalGovCamp 19 and the Government Digital Service's inaugural Local #govdesign Day, both held in Birmingham during November. The pre-election period meant we were in listening mode and we could focus on the various views of our users. Both events had a majority of local government speakers and sessions, so it was a great chance to see all of the innovative work happening in the sector.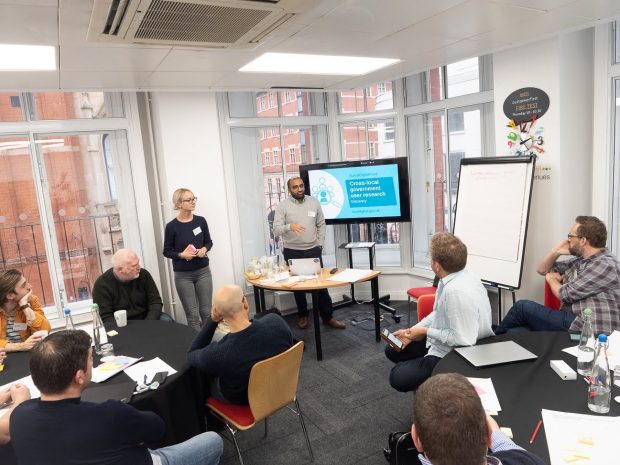 Planning for the future
The Local Digital team also used the quiet of the pre-election period to effectively plan our work for the next 6 months. We'll be ramping up our plans for future roadshows and events in the new year, and updating some of the training courses that we've offered to signatories of the Local Digital Declaration, so keep an eye out for updates in our newsletter.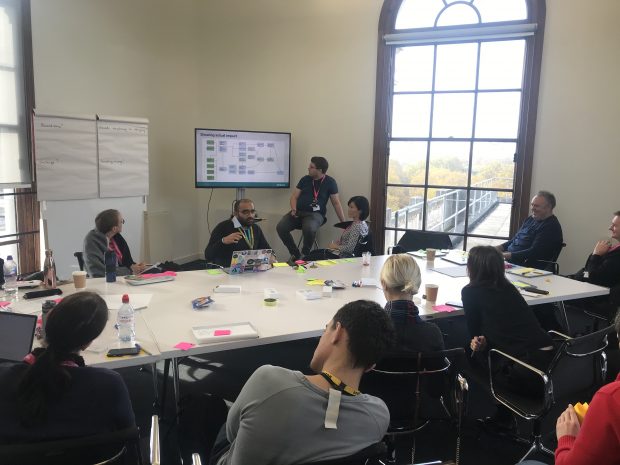 Learning from others
The team also took the opportunity to visit some councils that had previously invited us to see what they're doing, but we've been too busy to accept those invitations. May-N Leow and Paul Maltby of MHCLG visited the Croydon Digital Service to hear from Neil Williams and Dave Briggs on how they've kick-started organisational change in their council, but also the barriers they're facing, including procurement and recruiting Digital, Data and Technology (DDaT) roles.
The whole team then visited Hackney Service Centre, spending the afternoon hearing from Matthew Cain about the challenges and successes their digital team has experienced, especially in their housing projects.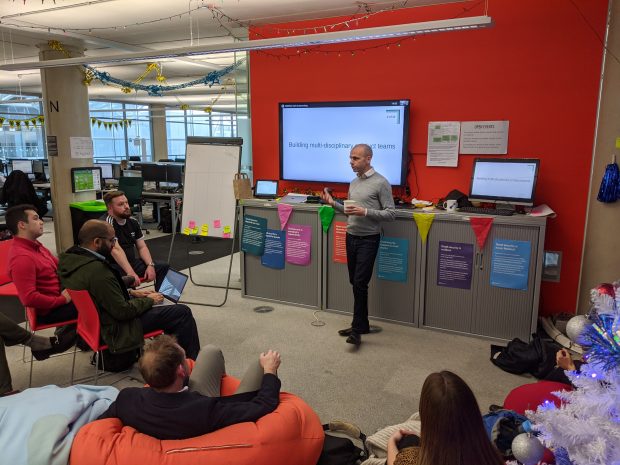 The London Office of Technology and Innovation (LOTI) had big plans for the pre-election period too, and members of our team attended their launch of Big Data London and the City Tools dashboard. This demonstrated how collaboration can lead to the sharing of previously unfindable data, and the delivery of insightful tools that will prove useful to the whole sector.
Building momentum for 2020
We all know that creating change in any area relies on continued momentum and the support of senior stakeholders. Our work to help local government collaboration has recently been nominated in Apolitical's Global Public Service awards, in the 'new ways of working' category. Just to be nominated helps to validate our mission, and we're chuffed to be finalists with the other amazing folk reforming public services.
You can receive future updates on our work and from the #LocalDigital community by following @LDgovUK on Twitter, joining LocalGov Digital and using their Slack community, and by registering to receive our fortnightly newsletter.