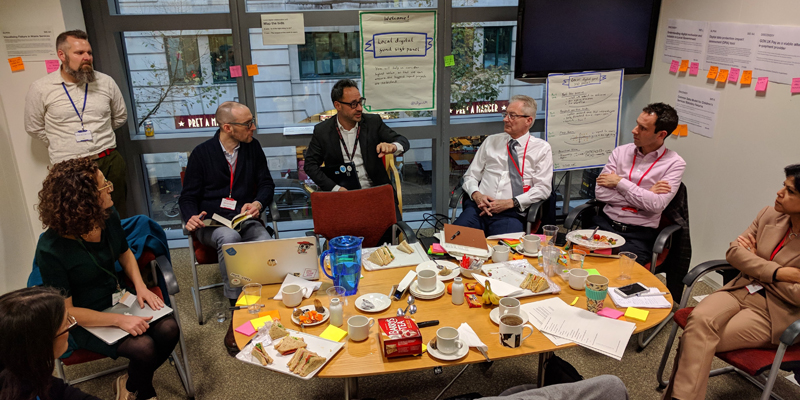 Since the launch of the Local Digital Fund, the Ministry of Housing, Communities and Local Government has backed 23 collaborative project teams across 100 councils, all working to solve common problems in the sector.
For the upcoming round 4, we're asking the project teams from rounds 2 and 3 to apply for funding for their next project phase.
You can read the updated Local Digital Fund 2019/20 prospectus published on GOV.UK for more details.
Why is it a closed round of funding?
We want to focus on keeping up the momentum on our existing projects. We've learned from previous rounds that momentum is a huge factor in maintaining both senior stakeholder buy-in and collaborative working.
Giving the round 2 and 3 projects the opportunity to apply for and continue straight into the next phase of development will keep up momentum.
When can new projects apply to the Local Digital Fund?
We're regularly asked when future rounds of funding will open to new applications because we know the funding and support we provide can really help projects.
A key part of the Local Digital Declaration is to break our dependence on inflexible and expensive technology that doesn't join up effectively. We are thinking of how we can focus our fund in different ways to ensure we tackle a whole service, which will help us move away from inflexible technology. We'll be sharing how we could do that in the coming weeks. We're also awaiting final confirmation of the size of the fund for the next financial year.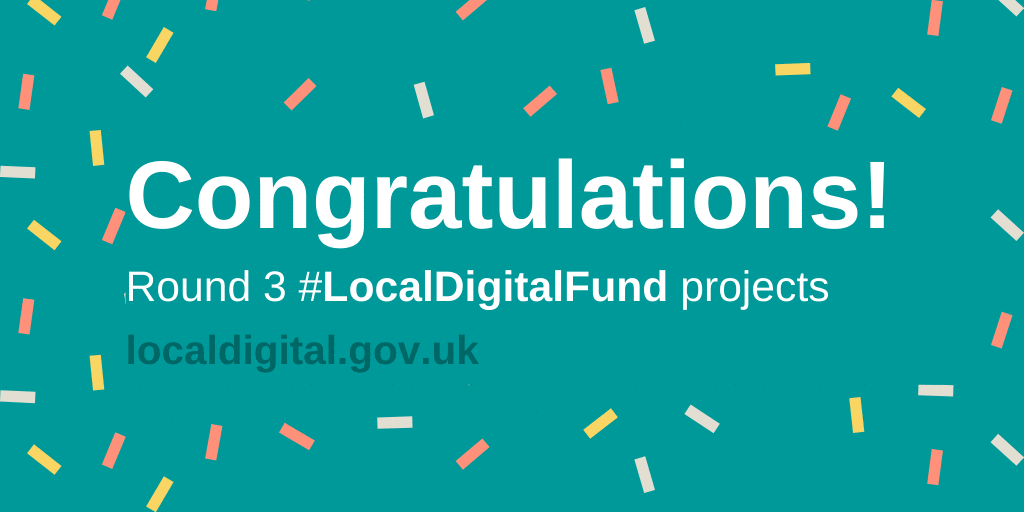 We understand that the projects we fund are only the tip of the iceberg when it comes to innovative work in local government. Our role within the sector is not solely to seed fund projects that we feel have value, but to also share and amplify #FixThePlumbing initiatives around the sector. Our involvement could include sourcing specific digital training, helping you to find other partners or connecting to central government departments. So tell us about it, and let us know if you think we can help.
We'll also be publishing the outputs from the recently funded projects on our website very soon, as we look to share valuable research and ways of working.
You can receive future updates on our work and from the #LocalDigital community by following @LDgovUK on Twitter, joining LocalGov Digital and using their Slack community, and by registering to receive our fortnightly newsletter.