This is a joint blog post from the Digital Land Services team and the Developer Contributions Planning Policy team, on how we have been working together to make developer contributions open and transparent.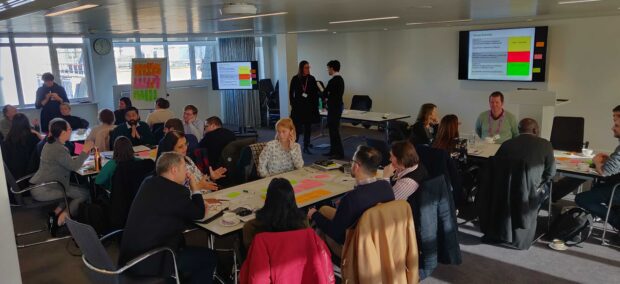 Planning Policy
I'm Chris Whitehouse and I'm the Project Manager in the Developer Contributions Planning Policy team.
I had never considered myself a languages expert before but having recently joined the civil service, I feel like I have learned two entirely new ones! First was the language of planning, full of acronyms such as CIL, S106, and JCSI. And now the language of digital, with 'alphas', 'show and tells' and 'data standards'. This project has been as much about discovering how these two quite different languages can speak to each other as it has been about planning. Separated by floors of office space as well as terminology, working together has required regular meetings and frequent informal communication.
We want to increase transparency, accountability and certainty surrounding the contributions developers pay towards local infrastructure. To do this, we need to help planning authorities make better data and make that data easier for any interested person to find. Working with Rebecca Pye and her colleagues has been invaluable. We have co-created tools that are better for users than our initial vision, which represent significant progress for local authorities and MHCLG.
Working closely and learning from each other has been a hugely positive journey for both teams and one I'd recommend to any other teams working with data.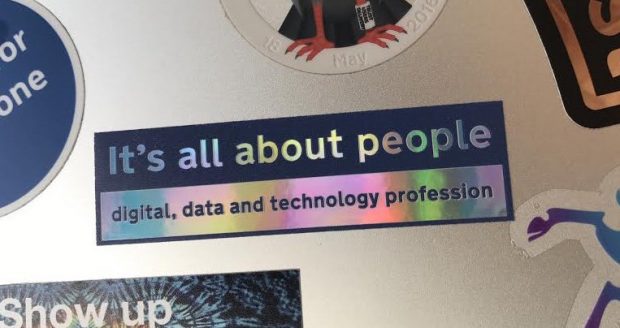 Digital Land Services
I'm Rebecca Pye and I'm the Delivery Manager in the Digital Land Services team.
Planning is new to me. I recently attended MHCLG's introduction to planning workshop to learn more about it, and was surprised that planning and digital actually have a lot in common. They are both fundamentally about people. Planning is a deeply democratic process, about the allocation of resources and deciding who gets what and when. The role of the MHCLG planning teams is to help others make those decisions in the best and fairest way possible.
Working in a digital team isn't so different. Our user centred approach is for the benefit of those who use the services we build. The role of the Digital Land Services team in MHCLG is to help (planning and other) policy teams have better outcomes with data. There are 'rules' about how to approach building data services to ensure that they are successful and sustainable, and we want to help those who haven't worked with data before to understand more about this. Policy teams are one of the user groups we are working to help, as well as those in local authorities who are creating and maintaining data. We embrace the principles of OneTeamGov and how we work is part of the work we do.
Working with Chris and his team on the developer contributions project was a really positive learning experience for us, and one that will inform our future work. We learned that we needed to better communicate the difference between information and data, and that language can sometimes be a barrier to understanding each other (even when we're talking about the same thing). For example, we learned that what their team calls a 'consultation process' and what we call an 'alpha phase' are very similar. We're recording everything we learn through our projects to help make the process of collaborative working and co-creation with policy teams even smoother in future.
Join the conversation
Beyond the consultation, we will continue to test and improve our products. To do this effectively, we need more real data from planning authorities. Please contact us if you'd be willing to share your data or would consider participating in future user research.