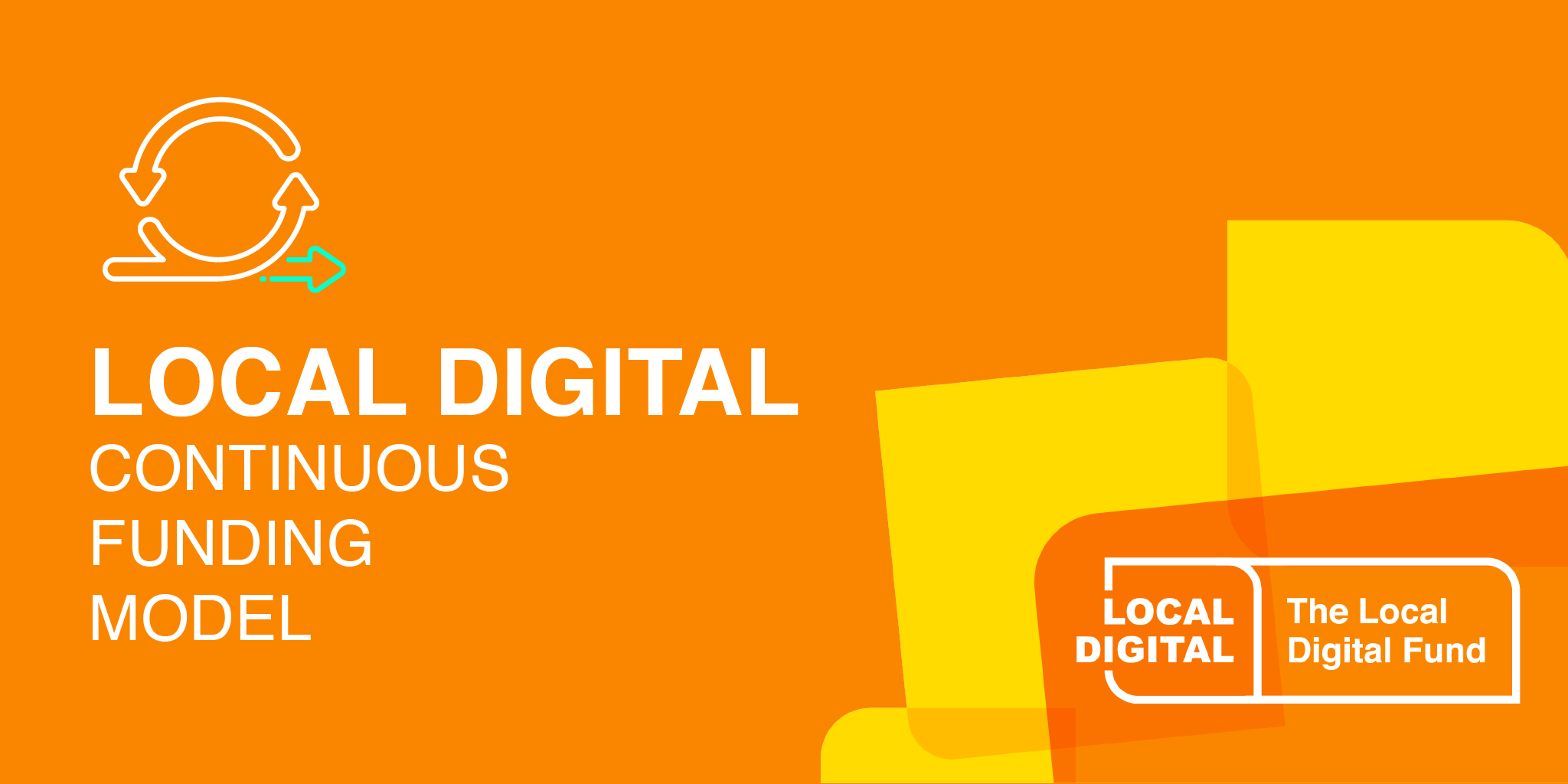 Since 2018, the Local Digital Collaboration Unit (LDCU) has funded 35 projects through multiple phases of work and across five rounds of funding - including our relatively recent C-19 Challenge. Through the Local Digital Fund, we've given out nearly £5 million to support local councils to work together on projects that improve how key services are delivered by using digital approaches and technologies.
Over the last two years we've started to establish what is working well, and where tweaks to our own processes could help the council teams running LDCU-funded projects. With this in mind, we're starting to adopt a more flexible approach to continuously fund active projects.
Reflections on the funding process so far
We've run funding rounds twice a year on average, and we're delighted to have supported so many truly innovative initiatives.
Funded projects follow the stages of delivery laid out in the GOV.UK Service Manual, namely discovery-alpha-beta. We've seen that, as projects advance to beta phases of work, things become more intensive. It's clear that we need to ensure our model of funding does not hinder promising projects when they are approaching a critical moment.
Opening the Local Digital Fund at six-month intervals has had some unintended consequences. These have been emphasised by several council officers during interviews in which they reflected on their experiences of working with us to deliver funded projects. In some instances, project teams have rushed their work in order to submit a bid for further funding, which may impact the attention to detail and quality of their outputs.
On the other hand, some projects have finished their work months before the next round of funding has been due to open. This stop-start nature has seen key stakeholders and individuals drift away from project teams, delays in procurement timeframes, and projects taking longer to get up to speed even when further funding has arrived.
We're conscious that project momentum and continuity – especially when it comes to the team working on the project – are key ingredients for success. We need to improve our funding process so that it doesn't unwittingly speed up or slow down progress.
How we work with project teams
We already support our funded projects in a highly collaborative way. We embed a Collaboration Manager within the project team to help guide project teams according to the core principles of the Local Digital Declaration. These close relationships help to reduce risks and surprises on both sides.
This continuous dialogue helps all parties to understand when a project is ready to advance to the next phase. It forms the basis of our approach to a model for continuous funding that builds more flexibility into the fund applications process.
What does a more flexible model of funding look like?
Inspired by aspects of the GDS Service Assessments, we have started to move away from the current round-based approach for active projects. We hope to develop our process into a more constructive engagement and an opportunity for reflection and dialogue, while still satisfying our obligation to rigorously assess proposals against our established Assessment Criteria.
When a project reaches the end of a phase of work and is ready to progress, they will be invited to prepare a proposal for further funding. Progress measures are defined by Collaboration Managers - together with the project team - in advance, so there should be no surprises.
A review panel will assess all previous work and future plans, then discuss these during an interview before making the final decision on how much funding should be awarded.
The big benefit of the continuous funding model is that teams do not need to wait until the next round opens or rush to meet an arbitrary application deadline.
In previous rounds we have felt rushed to complete, to the detriment of the project, so we can fall in line with the funding schedule. Hopefully this will mean we can focus on realistic and agreeable timeframes to deliver a better product.
- Digital Lead, English Metropolitan Council
What does this mean for future open rounds of funding?
Applications for continuous funding apply to active or previously funded projects.
At the moment we're not sure whether we're going to continue to run open rounds in the same way as we have previously. Planning and budgets for the coming financial year have not yet been set, so watch this space for further announcements.
What's next?
So far we've used this approach for 4 projects and we will be iterating the continuous funding process as we go.
We're interested to hear from other teams who have been facing similar challenges and have come up with new funding and governance models to support public sector innovation. Email fund@localdigital.gov.uk to share your thoughts and experiences with us.