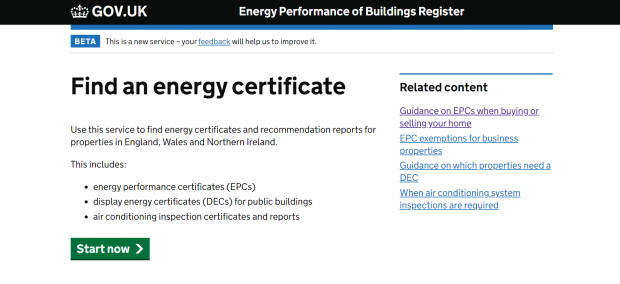 After months spent rebuilding the Energy Performance of Buildings Register, our team had an exciting weekend launching 2 new services: 
Here's a rundown of our day from inside the launch bubble: 
Preparing to go live
At 8.30am on Sunday morning, the first shift of the support team gathered (both in-person and remotely) to begin helping the accreditation schemes who are responsible for submitting energy assessments to the register.  
We chose to launch on a Sunday to get the schemes up and running on the new services on a quieter day. We had them start use of the services on a staggered basis throughout the day, to minimise the risk of the support team being overwhelmed if issues arose.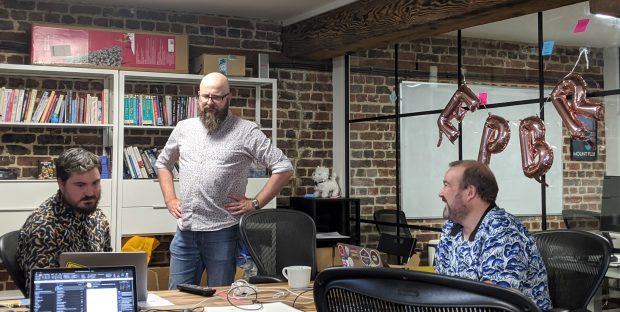 Monitoring and responding to issues
To monitor the launch, we had live service dashboards showing metrics such as backend website traffic, errors logged, number of assessors loaded onto the system, and assessments submitted. We also had a dedicated email inbox for the schemes to send in technical queries and issues. This allowed us to quickly respond to issues, prioritise them and take appropriate action to resolve them. 
One example of the changes we made on the day was the need to amend wording on our search pages to make it clearer to users where they can find their certificates and reports. Some assessments are still on the old registers as we transfer them across to the new services. We consulted with our content designer on the new wording and the team worked together remotely to update the pages right away, as shown in the picture below.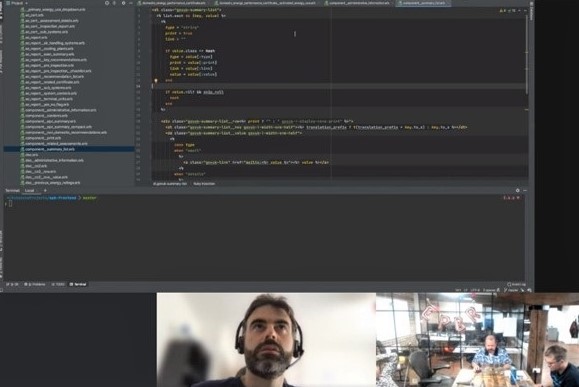 Throughout the day, the team focused on resolving any issues as they came up, but we were pleased to find there weren't very many.  
We also held "drop-in clinic" calls with the schemes; they each had a designated 2 hour time slot where they could join a Google Hangout hosted by the team, and troubleshoot any issues with us as and when they came up. Sometimes this was as simple as finding out whether or not a postcode exists!
A feedback form appears on the new services, which allowed us to monitor comments in real time from people using the new services. As is often the case with feedback, what we received was mixed. Some users said the service was extremely easy to use and they were very satisfied, and some users found the change more challenging.
This feedback is really valuable and will help us to remove confusion and frustration and improve everyone's experience of the new services.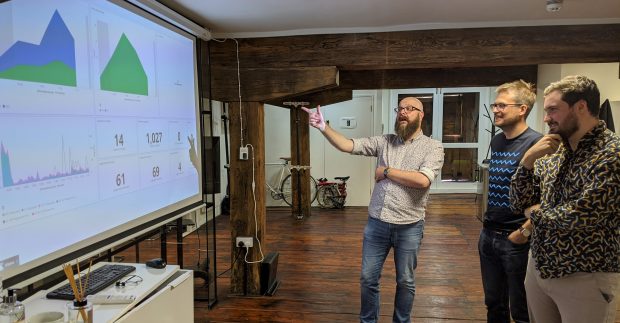 A successful launch
By lunchtime, the live dashboard showed us that energy assessments were successfully being submitted at a rate of over 1 per minute. This was an excellent result as it was in line with our expectations for launch day.
As the afternoon wore on, we continued to check in with the schemes. By 3pm, we had 5 out of 6 schemes successfully using the new services. 24 hours later, all 6 schemes were up and running and had successfully submitted over 1,800 assessments.
Thanks to a lot of excellent preparation from the team and the schemes, launch day went very smoothly.
So, what's next?
We are working on resolving any remaining bugs, so that the live services function as we expect them to. We'll be using feedback and doing more research with users to iteratively improve the services.  
We're also working towards our beta assessment with GDS later this year, which will check that the new service meets GDS service standards. The team will demonstrate the service to a panel, and show how and why we've taken the decisions we have during its development. This will include showing how we've taken user research into consideration, explain the technical choices, and how we've made sure that all users are able to access the service. 
Subscribe to the MHCLG Digital blog for more updates on our projects.