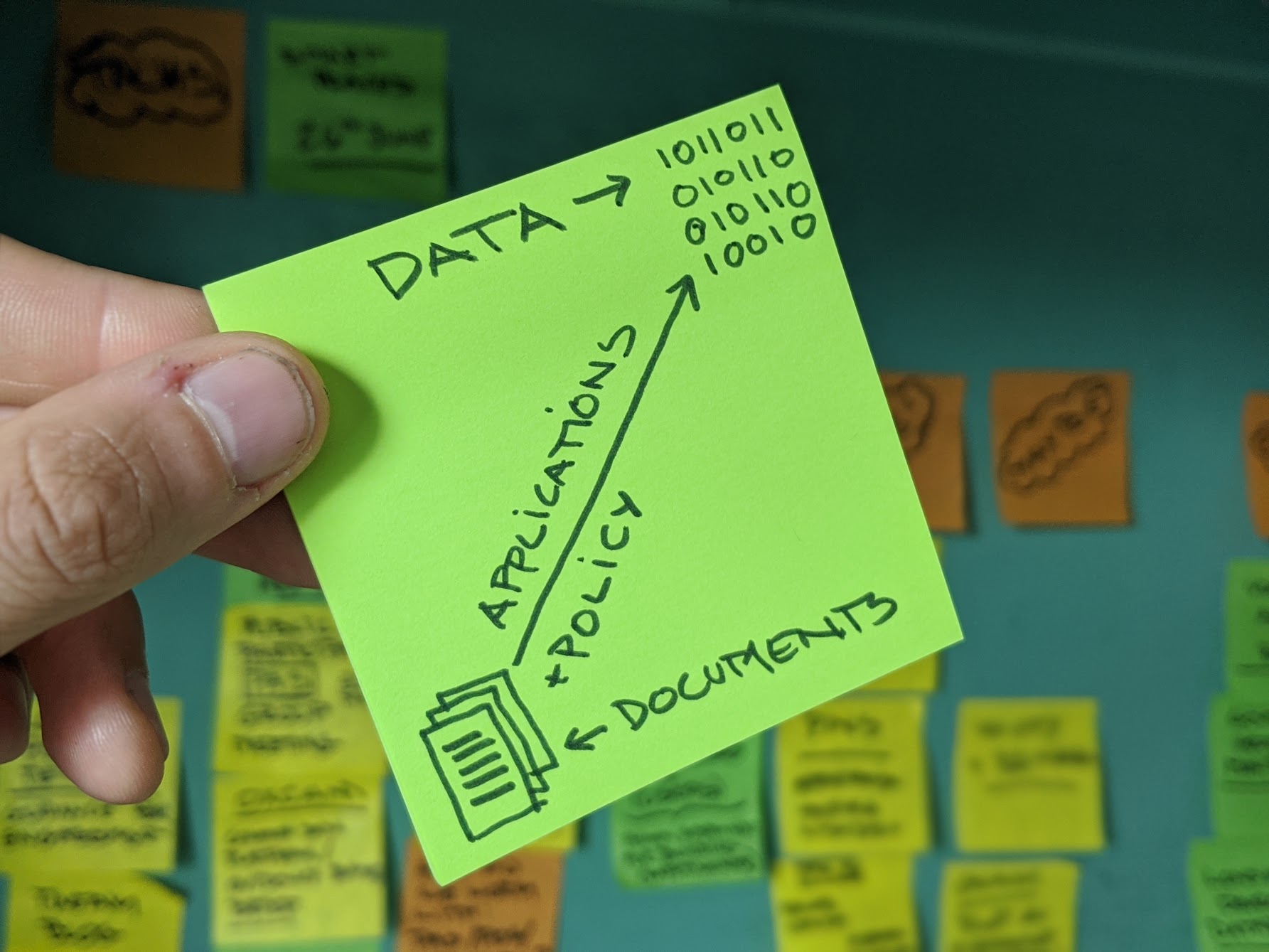 Hello, I'm Euan and I joined MHCLG Digital last week. It's a strange time to join any organisation, but I'm feeling surprisingly at home so far (no pun intended). I thought given the circumstance, it would be useful to write a post to introduce myself and give some first impressions on my first week.
Digital transformation of the planning system
I've spent the majority of my 20-year career working in the built environment sector. I've worked as an architect on the design of housing, as an urban designer on masterplans and regenerations strategies, and as a planner writing policy and negotiating with most of the major architects and developers working in the UK today. What I found most frustrating in this time, was how little the  built environment sector used data  to make decisions that would impact people for decades to come. 
When I joined Future Cities Catapult 4 years ago, I was given the chance to test out some ideas around how digital technology could lead to more evidence-based decision making in cities. This is where I started to get excited about the digital transformation of the planning system, and is what I'm so looking forward to working on here.
My experience this week has confirmed what I was hoping for. Not only that the Digital Land team is super talented and friendly, but that they work by getting their hands dirty and trying things out. It's very easy to talk about visions of how things should be, but once you start building and testing things, that's when you really start to move things forward.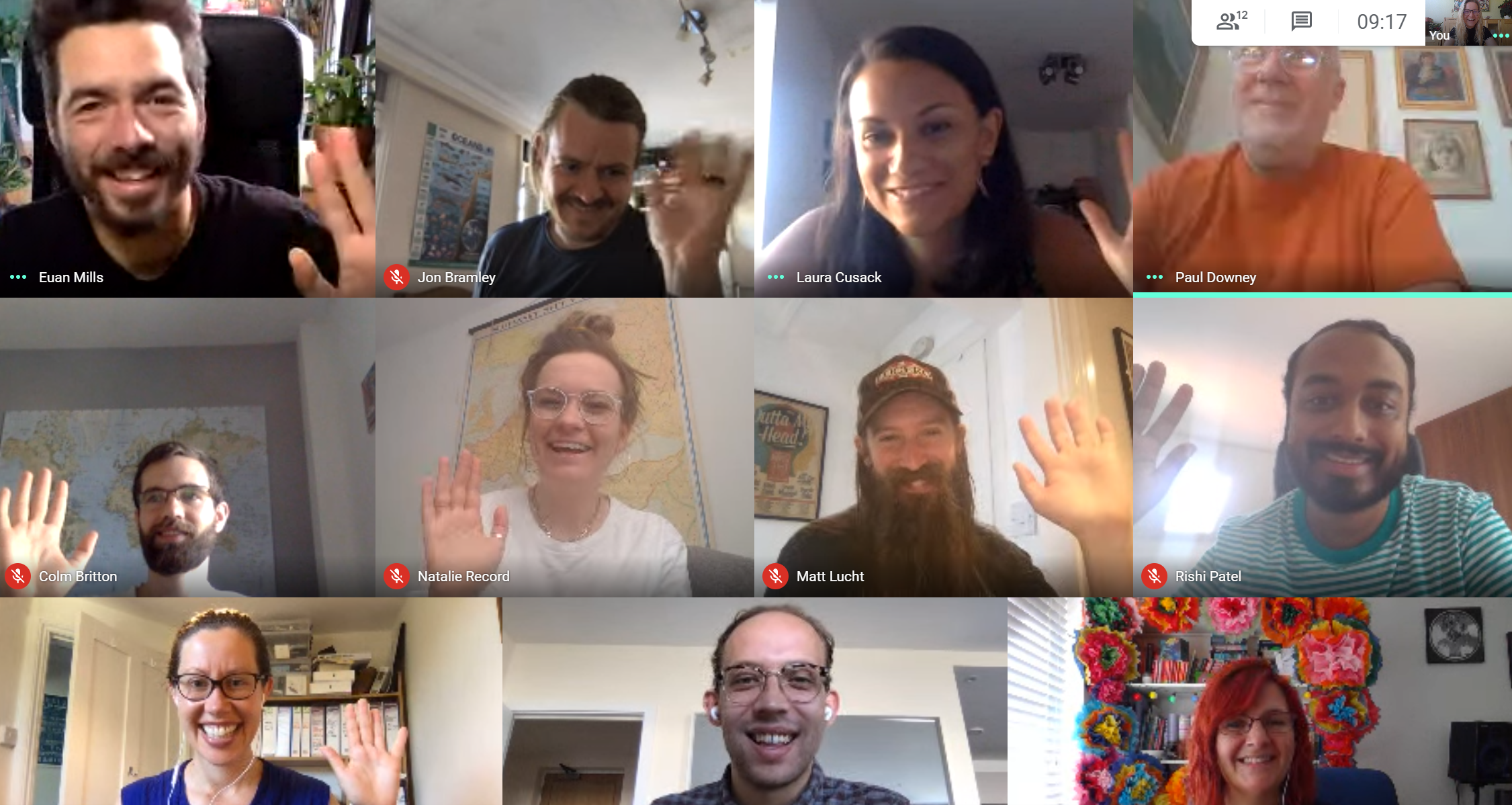 Transforming planning notices
At the beginning of the week I spent some time with Natalie and Rishi. We worked up some ideas on providing guidance for local authorities to create digital planning notices. Tatty paper planning notices, tied to lampposts, have become the symbol for the failings of the planning system. Dan Hill described them as "the lonely, silent messengers of a planning system that is also effectively invisible" in a post back in 2015. 
This week the department is temporarily removing legislation that requires planning notices to be physically displayed.  This is a great change, and given that people already feel alienated from the planning system, it's important we continue to find new and better ways to help people participate in shaping their neighbourhoods. 
I'm looking forward to learning how these changes in legislation happen, and how new policy is developed. These are some of the ways we can help local authorities adopt new ways of doing things.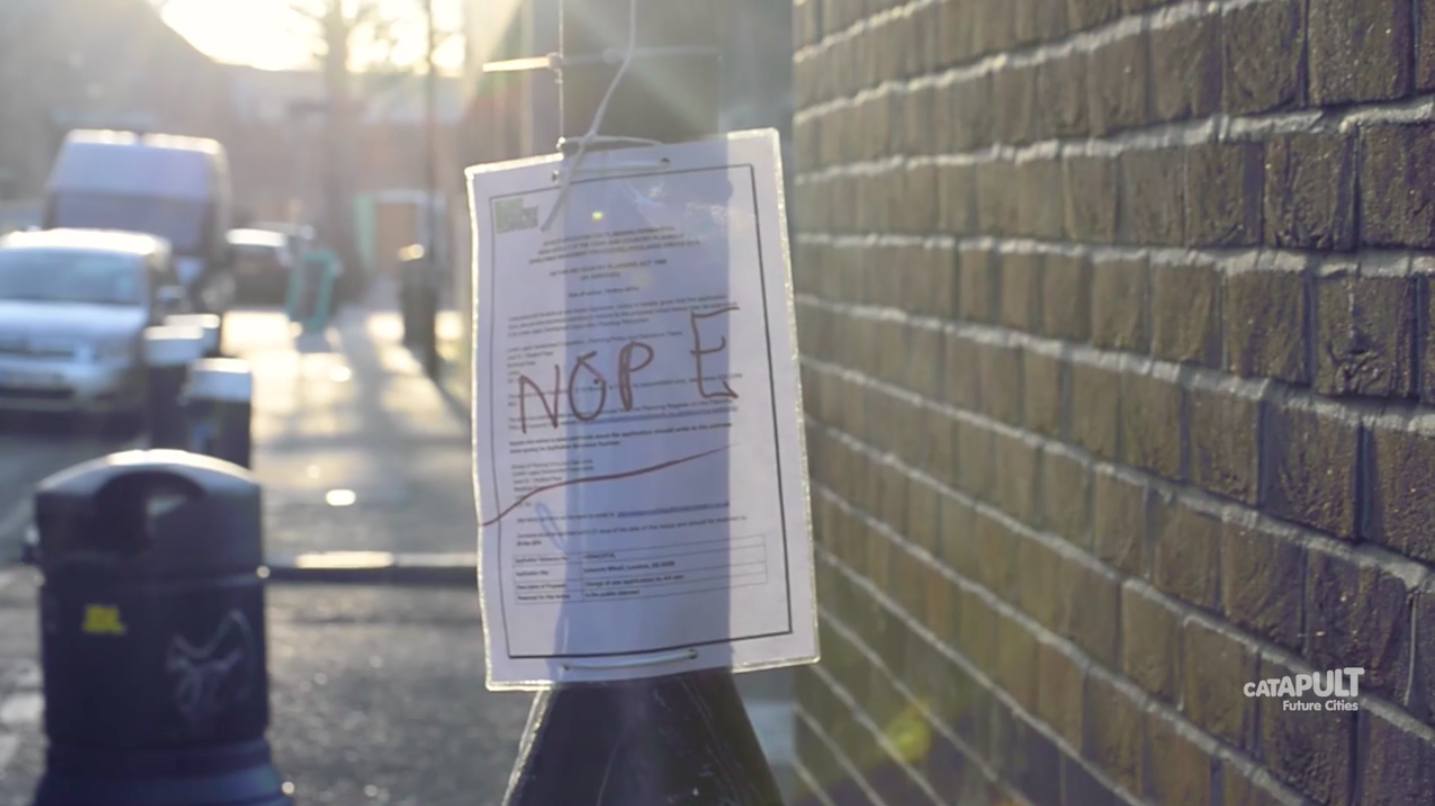 Transforming Local Plans
I've also spent time getting on board with the Local Plans alpha which dxw are working on with us. What is most exciting with the work so far is that it starts the process of transforming Local Plans (usually out of date, unwieldy PDF documents) into something more in-keeping with the internet age. The dxw team are publishing weeknotes about the project.
A few months ago I wrote a column for Planning Magazine on what digital Local Plans could be like in the future, and this project is actually making it real!  The project is getting to the level of detail of designing schemas, not only for some high level information about Local Plans, such as their location and dates, but for the actual policies inside the plan.  I'm hoping at some point in the future, some of these policies might even be made machine readable, so we can get closer to screening applications as they are submitted.
Back office planning system
In the next few weeks I'm looking forward to joining discussions on our back office planning system beta prototype with Egle in the Local Digital team.  Planning back office software has many issues, ranging from dissatisfied users, to customer lock-ins - all typical of a market that is only served by a handful of suppliers.
Just before I left the Catapult, we published a piece of research which critiques the current state of the market and highlights how a next generation of software is desperately needed.  
What makes this project particularly exciting to me is that it creates the infrastructure for us to start treating planning applications as data, rather than documents. The challenge, once we have a few of these systems live, will be to find a way to scale them across other local authorities.
Data, prototypes, policy and market making
This is only my first week, but first impressions are that the work we do falls into 4 areas; data, prototypes, policy and market making.  Each of these layers work as a force multiplier for the other. For example, learnings from the Plan X prototype, can feed into the Local Plans data schema , which can be implemented through policy guidance, which can help SMEs like Land Insight and Urban Intelligence reach a wider market.  This approach seems to be really effective, attacking the problem from every angle.
Where we need to do more is to set out to others outside the department more clearly what the overall vision for what we're trying to achieve in the long term is. I'm hoping the upcoming Planning White Paper will give us the opportunity to do this, and might even help us create a roadmap, and better understand where and how to focus our efforts next.
On a personal level, my mission is to use digital to create a more transparent, inclusive and responsive planning system, which the team is already well on the way to achieving!
Subscribe to the MHCLG Digital blog to find out more about our work, and visit the Digital Land team's website for details about their projects.