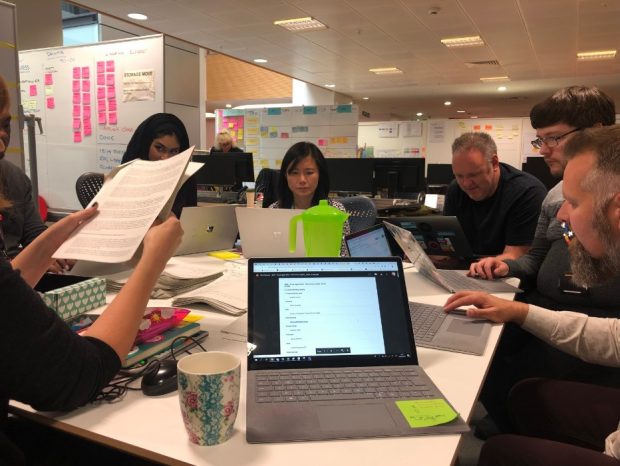 Round 3 of the Local Digital Fund is now closed, and we're delighted to announce the successful projects that will receive funding, enabling collaborative working across local government to solve common problems.
There's loads of great work going on in local government on modern digital services, and the projects we fund are only one part of this. We hope that a number of project teams that we couldn't fund will still contribute to the wiki-community that the Local Digital movement aims to grow.
How we made the decisions
We received 60 applications to the fund in this round, with 18 of these being shortlisted. All of the applications were assessed against the application criteria in the Local Digital Fund prospectus.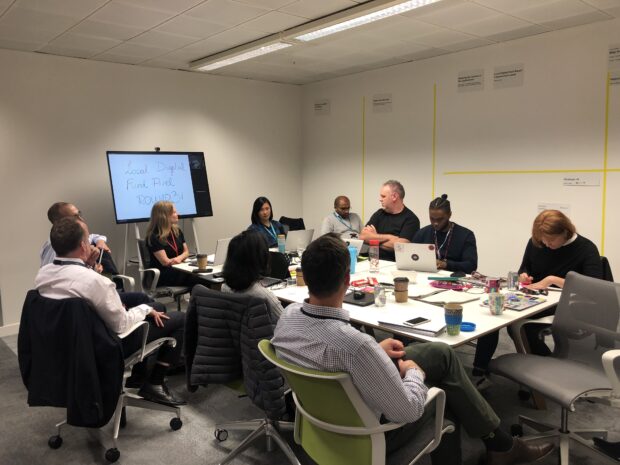 The shortlisted applications were scrutinised by members of the Local Digital Fund and an external panel, made up of the following people:
Nadira Hussain - Society for Innovation Technology and Modernisation

Kevin O'Malley - Innovate UK

Louise Lawrence - Department for Education

Todd Asher – Bloomberg Associates 

Tom Goose – Strategy Team, MHCLG

May-N Leow – Head of Local Digital Collaboration Unit, MHCLG (chair of panel)
Alongside the application criteria, the benefits of each project were discussed with the help of our Economist, Rushi Rama. The feasibility of scaling proposed services was also a factor in deciding upon the projects to receive funding.
The projects we've funded
Across the first 3 rounds of the Local Digital Fund, we have now funded 23 collaborative projects. Exactly 100 councils will have collaborated on 1 or more of these, and we hope that number continues to grow in the future.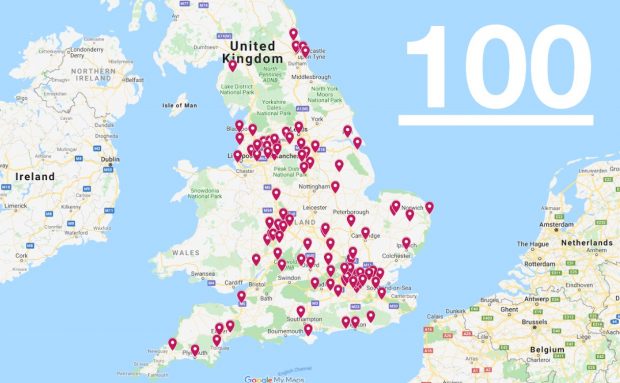 You can read more about previously funded projects in our previous blog posts about round 1 and round 2.
Round 3 alphas
London Borough of Lambeth has been awarded £98,500 to conduct an alpha on developing a user-centred system that reduces the number of invalid or incomplete digital planning applications. They will partner with Wycombe District Council and the London Boroughs of Camden, Lewisham and Southwark.




Suffolk County Council has been awarded £74,000 to complete an alpha on predictive modelling to understand future demand for children's social care, expanding on a previous discovery to test its findings. They will partner with Cambridge County Council and Norfolk County Council.



Greater Manchester Combined Authority has been awarded £100,000 to fund an alpha looking at improving data and evidence on children in care. This project is a continuation of the discovery project we funded in round 1. They will partner with Bracknell Forest Council, Buckinghamshire County Council, East Sussex Council, Isle of Wight Council, Manchester City Council, Milton Keynes Council, Stockport Metropolitan Borough Council, West Berkshire County Council and Wigan Council.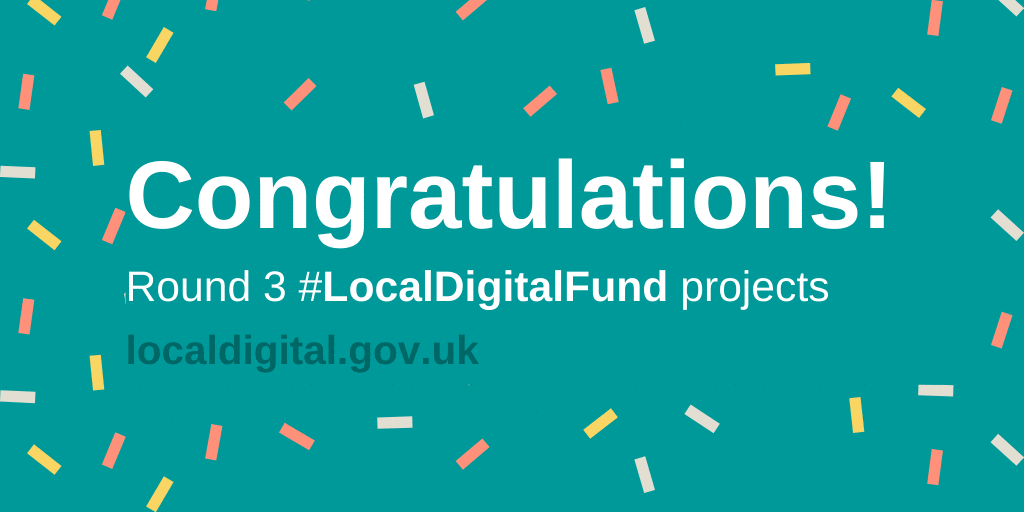 Round 3 discoveries
Teignbridge District Council has been awarded £71,000 for a discovery into processing revenue and benefits data and creating a user-centred, cost-effective system. They will partner with Basildon Council, Brentwood Council, East Devon District Council, Exeter City Council and Sedgemoor District Council.

London Borough of Croydon has been awarded £75,000 for a discovery on improving code-sharing between councils, removing blockers to sharing code and helping projects to collaborate. They will partner with Bracknell Forest Council, Brighton & Hove City Council and Oxford City Council.

London Borough of Wandsworth has been awarded £80,000 to conduct a discovery into the data Early Help service heads need to analyse performance, helping to improve the quality of data and evidence its benefits. They will partner with West Berkshire Council and the London Borough of Croydon.

London Borough of Croydon has been awarded £25,800 for a discovery into cross-local government user research, looking at whether a council can improve a statutory service based around another council's research. They will partner with Hertfordshire County Council, Kent County Council and the London Borough of Hackney.
Kicking off the work
The funded project teams attended the Local Digital Fund round 3 workshop on 22 October in London, and we'll be sharing what happened on the day in our next blog post.
You can keep up with the #LocalDigital community and #LocalDigitalFund projects by following @LDgovUK on Twitter, joining LocalGov Digital and using their Slack community, and by registering to receive our fortnightly newsletter.