On 4 July 2019, we celebrated the first anniversary of the Local Digital Declaration - it's one year since the Minister for Local Government, Rishi Sunak MP, announced the Declaration at the Local Government Association Conference.
The launch of the Declaration saw the formation of the Local Digital Collaboration Unit (LDCU) at MHCLG - the team working with the existing Local Digital community and supporting local government to realise the ambition of the Declaration. The Local Digital Fund was also promised by MHCLG, providing up to £7.5 million over 2 years to kick-start the work and promises made to the sector.
It's worth taking stock of some of the team's and the sector's achievements over that time. We'll reflect upon the Local Digital Declaration, Local Digital Fund and training, and think a little more about what next year will bring...
A truly "shared ambition"
The Local Digital Declaration has been a collaborative effort from the start, being co-authored by 45 partner organisations.
169 councils have since signed the Declaration, and all of these signatories have pledged to complete a project that helps to make the Declaration a reality in their own organisations. These have been published on our website.
These vary from improving website accessibility for residents, to deploying a new platform to help reinvent how a council's services are delivered. Whilst having one commitment is a must, some councils like North East Lincolnshire have pledged up to six.
The Greater London Authority recently announced that they have delivered on their Declaration promise by establishing the London Office for Technology and Innovation (LOTI).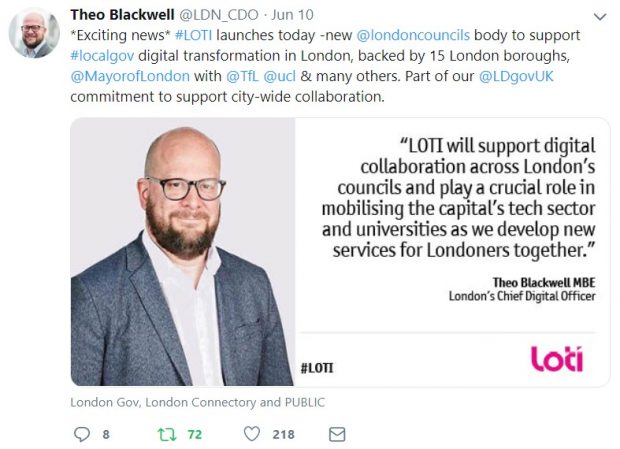 We've also seen work start within the supplier community to see how they can work with and support the ambition of the Declaration, kicked off at the supplier response workshop hosted by TechUK in November.
Supporting collaborative projects to
#FixThePlumbing
Over the past year, the Local Digital Fund has provided funding to 16 projects at discovery and alpha phases.
Deciding on 16 projects from a long list of 389 expressions of interest and 77 subsequent applications for funding was tough, and more than the team had been expecting. But it was really exciting to see how well the fund had been received within the sector and to learn more about all of the projects that are going on across local government.
The 16 collaborative projects that we funded have been a truly collaborative endeavour, spanning 57 partner councils across England. Project teams have also committed to producing reusable assets for the benefit of the wider sector, all of which have been published in the open on the Local Digital website. This forms the start of a unique collection of patterns and resources which we hope to see grow over time, providing a valuable resource for all of local government and beyond.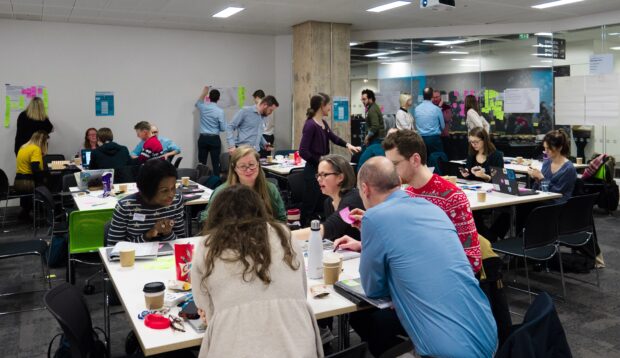 To provide some context to project outputs, we have also openly published the feedback given to each project team. We hope this is useful for any organisations reading or reusing the outputs. We'd also love to hear if you found this feedback useful, as we will be continually evaluating how we can support others to get the most out of what we publish.
We've learned so much through working with these funded projects to help us understand the support and guidance needed to help collaborative projects succeed. We're extremely proud of what the teams have achieved and are looking forward to how they progress.
We also committed to working with Hackney Council and LocalGov Digital on the Pipeline tool (find out more in this blog post). As a result, we've been working on a discovery with DXW to understand more about local government collaboration. The team will be wrapping this work up soon - there will be lots of insights that we will use to inform the future of the Declaration and how we use Fund, as well as opportunities for an alpha phase. You can watch the previous Show and Tells from the project team on our YouTube channel.
The development of digital skills
We know a huge part of our commitment to help local government will come down to having motivated, empowered and skilled people working in the sector. To achieve this, we've worked closely with the Government Digital Service Academy to provide training to Declaration signatories.
Over 500 staff from 52 councils have been trained in agile and user centred design skills. Training in specific disciplines has included user research, product management, delivery management and business analysis.
We have also created a bespoke course, the Local Leaders Digital Accelerator, and have trained more than 70 Chief Executives, Councillors, Treasurers, Directors of Transformation and Heads of Service to date. More course dates are planned for later this year.
There's still lots of work to do, and we are continually iterating and improving our course offering to make sure it meets the needs of local government. You'll find out more about our training offer and available dates on our website.
Not just Whitehall
It's really important to get out and around the country, making sure we get to understand local government needs. We have been travelling around the country visiting our funded projects, attending events as well as delivering a number of roadshows across the UK.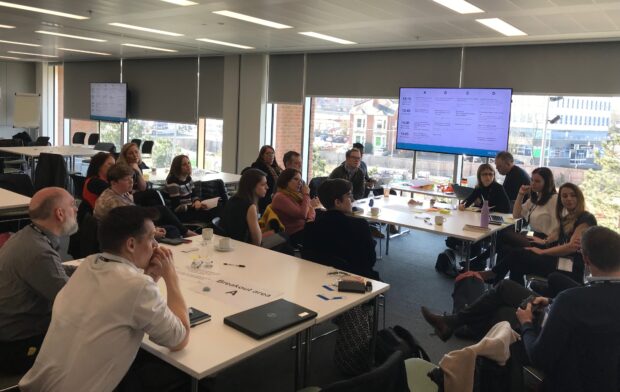 We've held roadshows in 2018 in Birmingham, Leeds and Cardiff, followed by Bristol, London, Coventry and Bradford in 2019. These roadshows have provided an opportunity to bring people together to talk about the future direction of the sector and what we need to do to #FixThePlumbing. It has also helped us to reach councils that would otherwise not have the opportunity to engage with us in person.
As well as working with digital practitioners across local government, we've also engaged with digital leaders in councils at our CDO network discovery workshop in February. Following the workshop, we've been conducting research on digital leadership in the sector and hope to reconvene the group to review the work later this year.
What next for Local Digital?
We are overjoyed with all that we've achieved in the past year - a lot of which is down to the leadership and vision of Linda O'Halloran, who until recently was the Head of the Local Digital Collaboration Unit.
As Linda takes on a new challenge in her life, we are very excited to welcome May-N Leow from Southwark Council as the new team lead. May-N's experience in central and local government will prove invaluable to the future work of the Local Digital Collaboration Unit.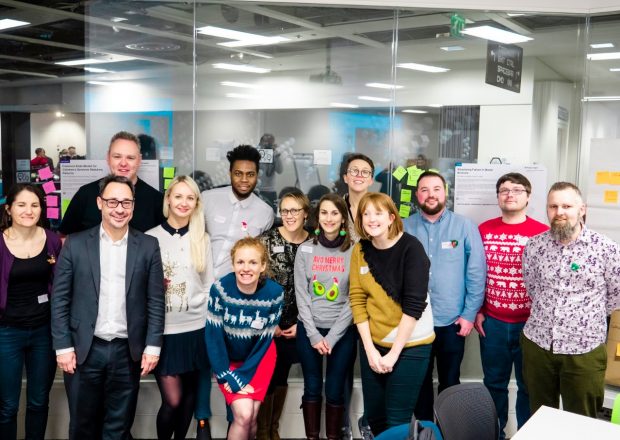 In the next year, we plan to do more to increase the awareness and understanding of the Declaration, enabling councils to make use of the free training that we have on offer. There will be further funding for collaborative projects and support for teams to deliver work that will be of use to all of local government.
We'll also continue to listen so that we can support the sector in the best way. You can keep up with the #LocalDigital community by following @LDgovUK on Twitter, joining LocalGov Digital and using their Slack community, and by registering to receive our fortnightly LDCU newsletter.