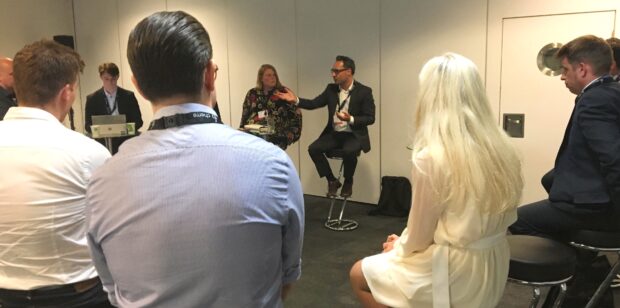 On 14 May the Digital Land team from the Ministry of Housing, Communities and Local Government (MHCLG) attended FUTURE: PropTech 2019, an exhibition celebrating its fifth year as a showcase for the property technology sector. It provided a platform for everything in the sector from digital planning and modular construction to e-conveyancing and commercial real estate technology. As the day went on it became clear that exceptional progress is being made in the sector, and the adoption we are seeing is only the beginning.
Summarising PropTech
PropTech is an emerging sector driving innovation in planning, housing and construction. It's important to MHCLG because there is so much capacity for the housing sector to embrace technology and accelerate delivery of homes throughout the UK. For instance, there are PropTech firms using data to identify smaller plots of land that small and medium sized enterprises (SMEs) can develop. This would diversify the market and provide a platform for new entrants to grow and build more homes.
If you'd like to know more, check out our previous blog post on Supporting PropTech.
Roundtable discussion
We hosted a roundtable at the event and welcomed a variety of attendees, from property developers and PropTech startups, to consultants and local authorities.
One of the key takeaways from the discussion was that government has an important role to play in supporting the sector. We heard suggestions on how to improve government procurement of PropTech innovators and how government support of PropTech could stimulate growth in a sector that has tended to be slow to adopt new technology. Attendees also emphasised the importance of standardised data and highlighted how important planning application data is to the sector.
It was great to host an open discussion with people who are passionate about PropTech and we hope to continue to engage with the sector in this way.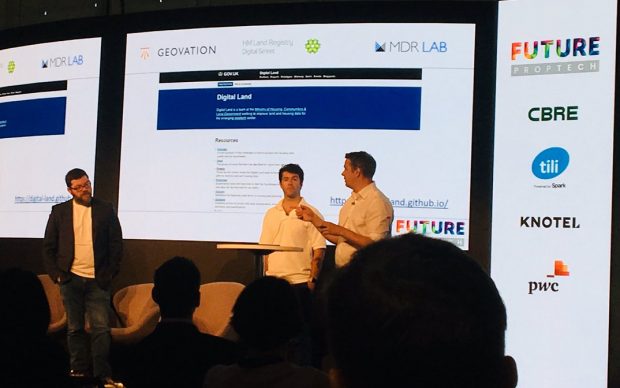 Lessons learned
We attended a presentation outlining why developers and constructors should learn lessons from early adopters of technology in other sectors. The speaker said that the audience were probably familiar with the fall of Blockbuster in the face of innovators like Netflix, but we may be less familiar with the rise of Domino's . By embracing technology and prioritising customer experience, Domino's have earned the title of "largest pizza company in the world", overtaking long time rival Pizza Hut.
In hindsight, Domino's success was not a surprise considering they moved more quickly into a digital offer than rivals. Their success demonstrates how important digital can be to businesses that may appear more sheltered from digital disruption than others.
The speaker highlighted this as a cautionary tale for the housing sector: firms should prioritise digitisation and aim to be a Netflix or Domino's. The message was especially appropriate as panel talks with investors in PropTech revealed that the residential sector is lagging behind commercial real estate in embracing technological change.
The panel discussion on increasing housing supply highlighted the role of government in creating a more transparent planning system. One panel member challenged the sector by saying some established house builders are not interested in a more transparent planning system as barriers to entry reinforce existing market dynamics.
The housing supply panel was complimentary of the work of central government and policy makers in increasing transparency so far. The panel discussed that if government can open up key data sets that increase transparency in the planning system, this could stimulate the market, increasing competition and leading to more homes being built better and faster.
Among many great pitches and talks from startups on the day we heard a talk on Spacemaker AI, who have developed AI technology that discovers the smartest way to maximise the value of any building site. They generate and explore billions of site proposals, sort out the best ones and provide detailed statistics about each of them. Their work reduces the workload for architects and accelerates the development process. The company's roots are in Norway, but there is potential for their platform to be utilised in the UK as well.
You can help
We are always keen to hear what others think from across the planning and housing network, and about how government can help accelerate valuable planning and housing digital transformation. We will continue to blog about progress, so please subscribe for regular updates or email the team for more information.