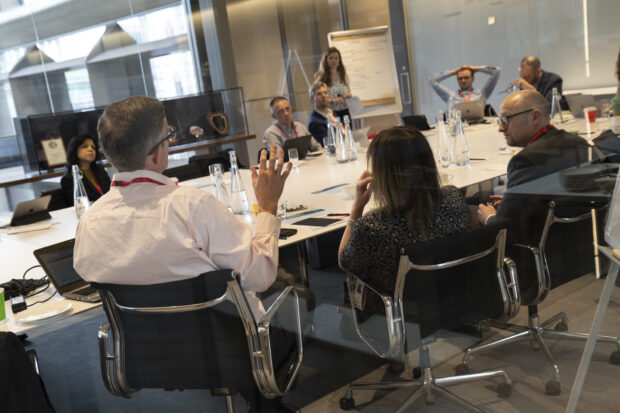 Having focused our first few months in operation on the 'digital doers' (those who've been working hard to get the Local Digital Declaration agreed and socialised) and budget owners, we were keen to turn our attention to the most senior technical and digital leaders in local government. We think of these people as the most senior digital, data and technology leaders of cities and local authority jurisdictions. They come in many guises, with differing job titles (often CIOs, CTOs, CDOs) and differing powers. And as a network, they're critical in shaping the Local Digital movement.
So, on 12 February, with the help of Bloomberg Associates and the support of Socitm, we convened 10 local authority Chief Digital Officer level leaders from across the UK to better understand their needs and how we could support them. In this blog, we'll share where we got to, and what we're planning to do next as a result. You can also read the longer write up from the day if you're interested.
Objectives of the day
We wanted to:
understand the range of responsibilities, powers and ways of describing the most senior digital, data and technology leader in a municipality or local authority jurisdiction (hereafter 'digital leader', 'Chief Digital Officer' or CDO)

identify what remit and powers make a local authority CDO effective

understand their common challenges and opportunities

Identify opportunities for some of these challenges to be overcome more easily together, and identify this network's needs of the convening organisations.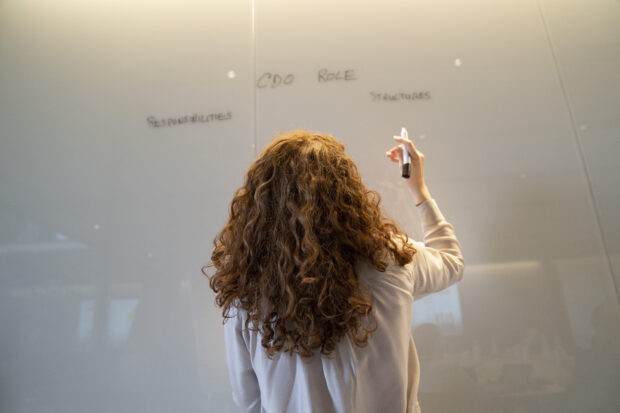 Biggest themes of 'understanding the role discussion'
CDOs have to strike a tricky balance between "keeping the lights on" for internal IT and hundreds of services, while also shaping the vision for how the authority will serve its jurisdiction in the future.

They have little scope to discuss the bigger picture with other budget owners until organisational tech works smoothly - and until they've demonstrated the value of user-centred service design to solve someone's problem/ show the art of the possible.

The main responsibility of the CDO is to convert and empower service owners to lead data-driven, user-centred services. This is complicated by the fact that user-centred design can mean fundamentally restructuring these services, moving away from existing professional divisions (because user problems are interrelated and not necessarily the responsibility of 1 service area).

CDOs are best enabled by political and executive leaders who are more comfortable with internet-enabled technology, ways of working and contracting. We need to build capacity among those less comfortable with these new ways of working and procuring to better empower digital leaders.
Biggest challenges faced by CDOs (and equivalents)
The breadth of the expectation using limited resources: It's hard to lead culture change and develop a more digital vision for the organisation when they're mostly expected to be IT support, fixing laptops and wifi.

Governance and management of data - data is not stored in a meaningful way for reuse.

Identifying opportunities for collaboration with similar organisations, and actually collaborating when opportunity identified due to lack of standards between operating systems used by different services.

Vendor lock-in: the market is too closed to buy what we need and know is technically possible off the shelf. For this reason, a collaborative market intervention is necessary.

Service owners and sector bodies for different local service professions need to be converted. They are the stakeholders that can drive change.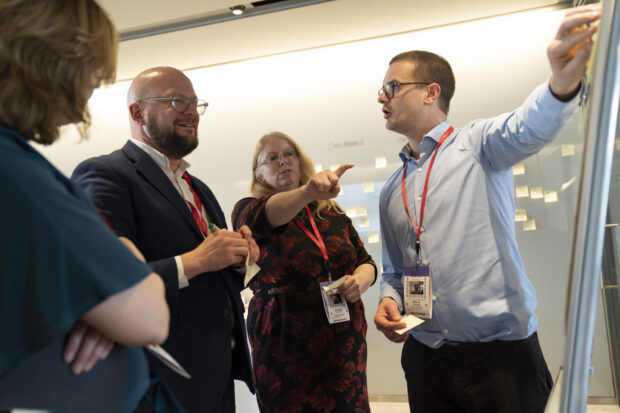 Opportunities identified for this group
Documenting the powers, responsibilities and organisational position of different kinds of municipal digital leader. The purpose is to help organisations recruiting for this role to figure out how to get the right kind of person and powers in place to meet their local needs.

Create a collection of examples of successful and unsuccessful projects from the authorities gathered, and trying to frame it in a way that reframes failure as investment in learning. The stories need to be brief, honest, and ideally in a standard format for easier digestion and comparisons. We imagine stories should be about 'fix the plumbing' themes like standards-based service development and data-sharing, and include cultural and technical lessons.

Create more semantic overlap in training offers to CDOs and to colleagues they're supporting to help develop shared languages between digital, data and technology professionals, and everyone else needed to transform local services. MHCLG proposed to use

Local Digital Declaration

language where possible, and have planned to offer digital leadership course modules through LGA and Socitm leadership training - in addition to the training they've already commissioned through GDS Academy. They and Socitm plan to work together to widen this effort through Socitm courses.

The possibility of meeting again as a network whilst also inviting senior leaders of each organisation (e.g. chief executives).
Next steps
MHCLG will ask each represented local authority to offer a success and failure story to see if Bloomberg Associates and MHCLG can turn them into a useful learning resource.

Bloomberg Associates will help MHCLG to develop a first iteration CDO role tool, outlining what makes for a more successful digital leadership role in different local contexts.

Socitm will observe MHCLG -

GDS Academy

Digital Leadership pilot (done) and identify opportunities for content and narrative overlaps with Socitm training. Likewise, Socitm to share their training offer plans to help MHCLG and GDS Academy identify opportunities for join-up.

Bloomberg Associates will host a reunion of the group during Tech Week 2019 in London to track progress and discuss further work.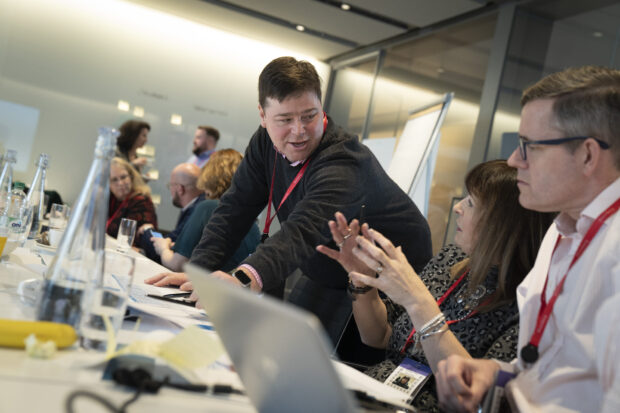 If you want to see further details from the CDO network workshop event, you can read our publicly shared full write-up here. We're currently kicking off the work outlined above, and we'll share progress updates soon!
To stay connected to the work of Local Digital, register to receive our fortnightly newsletter and follow us on Twitter @LDgovUK.