In this blog post, we'll share some reflections from our first roadshow, which visited 5 cities across the UK throughout June and July. The events aimed to inform our plans to help councils collaborate and 'fix their digital plumbing'.
You can read more about why we're setting up a Local Digital Collaboration Unit at the Ministry of Housing, Communities & Local Government (MHCLG) and how we plan on helping councils to 'fix the plumbing' in earlier blog posts.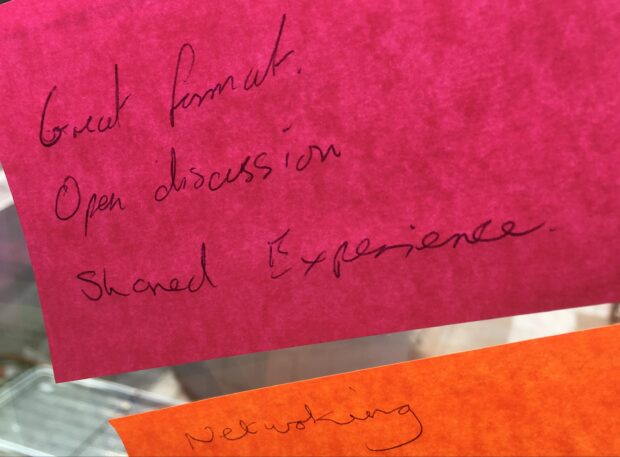 Reflections on the format
We love unconferences
The event was roughly 40% presentations and 60% unconference style, in which attendees set the agenda and we plan it together on the day. Each group was different and scheduling sessions in a 15 minute coffee break was chaotic. But overall, we're convinced from feedback and the buzz at events that this was the best way to get the most out of a diverse group with an enormous mission.  
We made discussion sessions longer after roadshow 1, but we'll be able to build in yet more time for our early 2019 roadshow, and stream the plenary sessions for those who can't make it.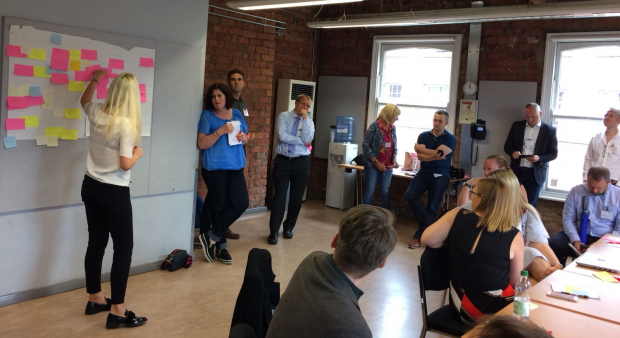 There's a lot of good stuff happening in every region
Before making their pitches, attendees heard from us at MHCLG, the Common platforms and regional engagement teams at Government Digital Service (GDS), the national Blue Badge service redesign project, and different projects happening locally. These included updates on an open standard care record in Leeds, chat bot design in Newcastle, predictive analytics to better safeguard children in Dorset, and the use of common platforms like Notify across a range of services in Pembrokeshire.
These case studies were especially well received, and we hope to showcase many more at our next roadshow in the New Year.
We also learned of new communities of practise in all the areas we visited. But there was still a desire to better connect neighbouring councils in all areas. Attendees wanted more ways to share knowledge, rally moral support from kindred spirits, and get better at attracting the talent we need to improve local services.
We shared Localgov Digital Slack as a good base for some informal conversations, and agreed to build a tool on our website over the summer to help peer groups to flag events and meet-ups in their areas.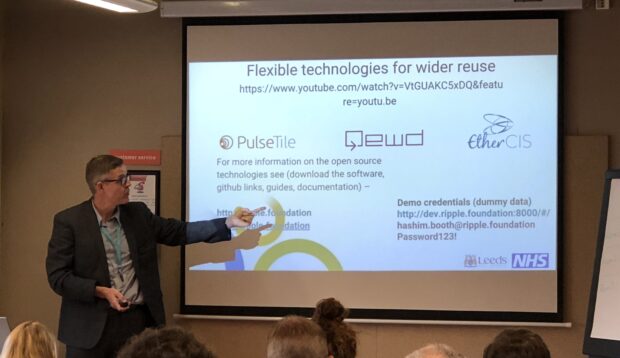 Retrospectives (retros) are so useful
We ran a retro at the end of 4 out of the 5 events. One thing we learnt was to not try and do a retro at the end of a Friday event because people are unlikely to have energy left to participate! For all the non-Friday roadshows, however, it was a really useful and quick way to learn how to improve the next event.
It was also a nice way for some attendees who don't work in agile teams to get a feel for one of the more important agile habits of learning quickly.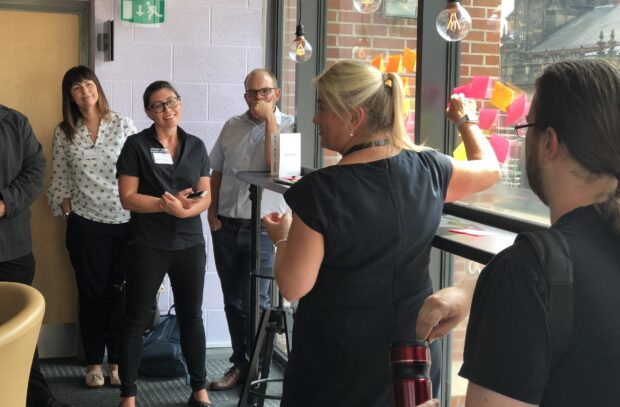 What we learnt
You can read the full collective write-up here. We know we missed a lot of the detail, and perhaps some meaty findings too. We found it very hard even with volunteers from other parts of MHCLG Digital to properly develop and analyse our notes afterwards. This is the price we pay for moving quickly. Tips and tricks for doing this better in future would be appreciated.
For one, we hope to recruit more volunteers to help us run the events in the New Year. We're also going to treat the days like user research for our programme. They are such good opportunities to learn, yet we moved so quickly that we likely missed opportunities to learn. It's a tender balance between keeping pace and getting the most out of everything. But next time around, we'll block off a half day after after each event to get together and analyse our findings. We hope this will help us to be as responsive to the needs of our community as possible.
Some closing thoughts
Lots of upskilling has happened in 2 years
When Linda and I kick-started a collaborative project to build some common service patterns for local government 2 years ago, almost none of the teams we worked with had been working in an agile way, and very few had done user research before. A few years down the line, it's evident that agile working and user centred design are much more prevalent and better understood. Our challenge is to help accelerate the pace of change.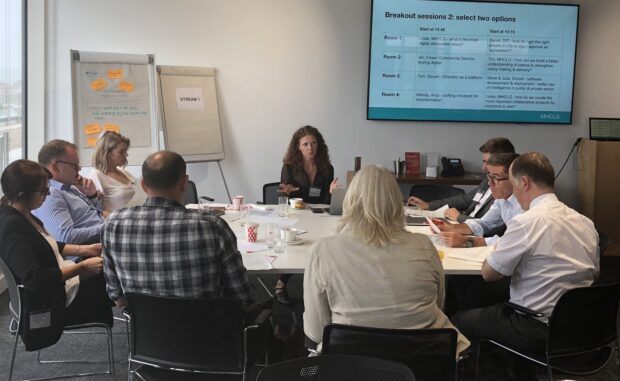 Don't go back to your day job
The usual digital doers passion was alive and well at all our sessions, with people reporting great comfort in knowing that others were struggling with similar problems. There's a need to build on that passion and act. Finding the time has never been easy but it may be easier if we can get everyone signed up to the Declaration, to help secure the permission we need to collaborate.
We're also putting in a little more collaboration infrastructure, from our bi-annual roadshows to some online tools to help everyone find the networks most relevant to them. And of course, we're currently designing an innovation fund to help seed fund some of these great projects.
Want to host one of our next roadshows?
We want to visit as many 'node' cities as possible, different places all over the UK that are relatively easy for people in neighbouring towns to get to. We're up for co-hosting and also promoting other complementary events that happen in the interim. So, get in touch if you could host something!
For those with events you'd like us to promote, we're currently building a service to help you tell us. We'll let you know as soon as this is ready on this blog.
Follow @egle_a_ieva on Twitter and subscribe to the MHCLG Digital blog to keep updated.