Digital Land Services is a new team at the Ministry of Housing, Communities and Local Government (MHCLG), applying a digital design process to the housing market.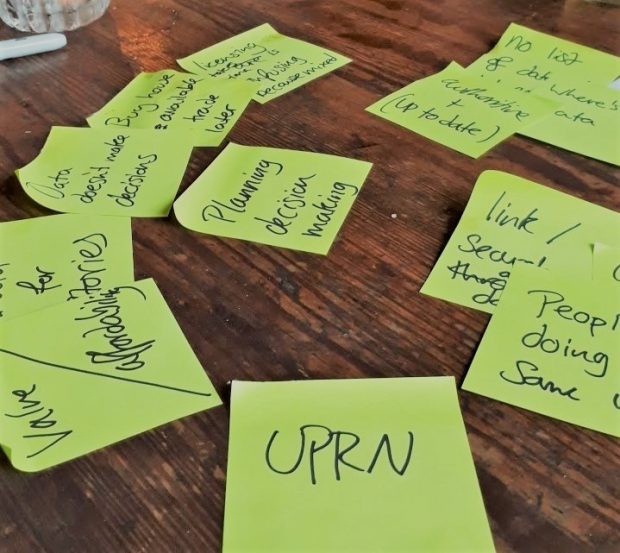 Our discovery
We have a theory the housing market is suffering from an information failure which is creating uncertainty. Uncertainty being one of the things which makes it harder for most people to be confident to build the right houses in the right places.
To test this theory we need to understand the information housing developers, planning officials and local communities need at the moment they need it - as well as the tools people use to access the information.
User research missions
We're currently discovering what it is that we should be doing that would be useful, so we've adopted two missions for our user research:
Understand and define the difficulties people have in finding and accessing data
Show what innovation and good work is already happening with data
This will allow us to see which data sets are helpful, which data sets need more work and what data is missing.
Discovering users and their needs for land and housing data is one of the things needed to help people who do the hard work of publishing data see the benefits arising from making it more accessible.
What we're doing
We are talking with a range of local authorities, developers, data intermediaries and communities to see the problems they experience when making or consuming information about land, property and housing need.
But we know that the problems are complicated and many different types of people are affected. We can't talk to everyone so over the next few weeks and months we will be making quick prototypes of tools, sharing and testing them to see how people use them and determine whether those ideas are helpful or not.
How you can help
Let us know about problems accessing data we should look into
Let us know about projects and ideas that are making things better
If you want to find out more, we're holding a series of small open meetings where you can meet the team and help us understand your data needs.
Sign up for MHCLG email alerts to keep updated on this blog.